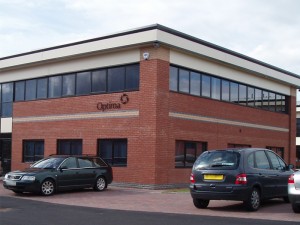 Based at Blackburn, in the heart of England's industrial north-west, we are ideally positioned to supply and service our growing client list of major companies throughout the UK and worldwide.
For more information, please contact us:
Optima Control Solutions Ltd
Capricorn Park
Blakewater Road
Blackburn
Lancashire
UK
BB1 5QR
Tel : +44 (0)1254 27 28 29
Fax : +44 (0) 1254 27 28 26
Email : info@optimacs.com
Registered in England No. 3068713
Vat Reg. No. GB 636 6562 17
Submit Enquiry
Need to contact us fast? Please use our submit enquiry form and we'll get back to you.
Request Callback
Why not let us call you? Please use our request callback form and we'll give you a call to discuss how we can help.