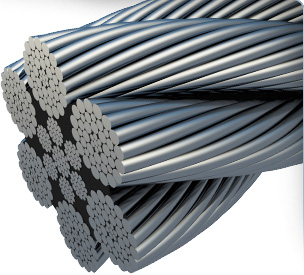 Bridon International Ltd. is a world-leading manufacturer supplying specialist metal rope and wire solutions for a number of heavy industries. Their products are widely used in demanding environments such as oil and gas installations, mining and structural projects. With such diverse, complex and safety critical applications, Bridon's products must meet the highest quality standards.
Bridon's Doncaster plant in the UK manufactures a very wide range of wire products in order to meet the full spectrum of customer requirements. They, therefore, need flexibility from their production plant.
Optima Control Solutions, an independent automation expert, designed and supplied a new control system for the Doncaster based hot dip galvanizing line. Performance, flexibility and safety were at the heart of their design considerations.
Arron Woodiwiss, Bridon Doncaster's electrical project engineer comments: "Cost was only one of the factors in favour of choosing Optima. We have worked with them in the past and they have demonstrated the experience and the specialist expertise that we were looking for."
Optima's task was to supply the controls for 8 new Vertical Take Up units. Arron told us: "Production requirements for increased piece weights demanded increased performance and capacity. Bridon designed and managed the manufacture of 8 new VTU units to replace existing equipment. Operational benefits associated with larger weights would include less handling, longer run times and therefore improved Plant OEE. Obsolescence of the existing control equipment did play a smaller, though important part of the justification".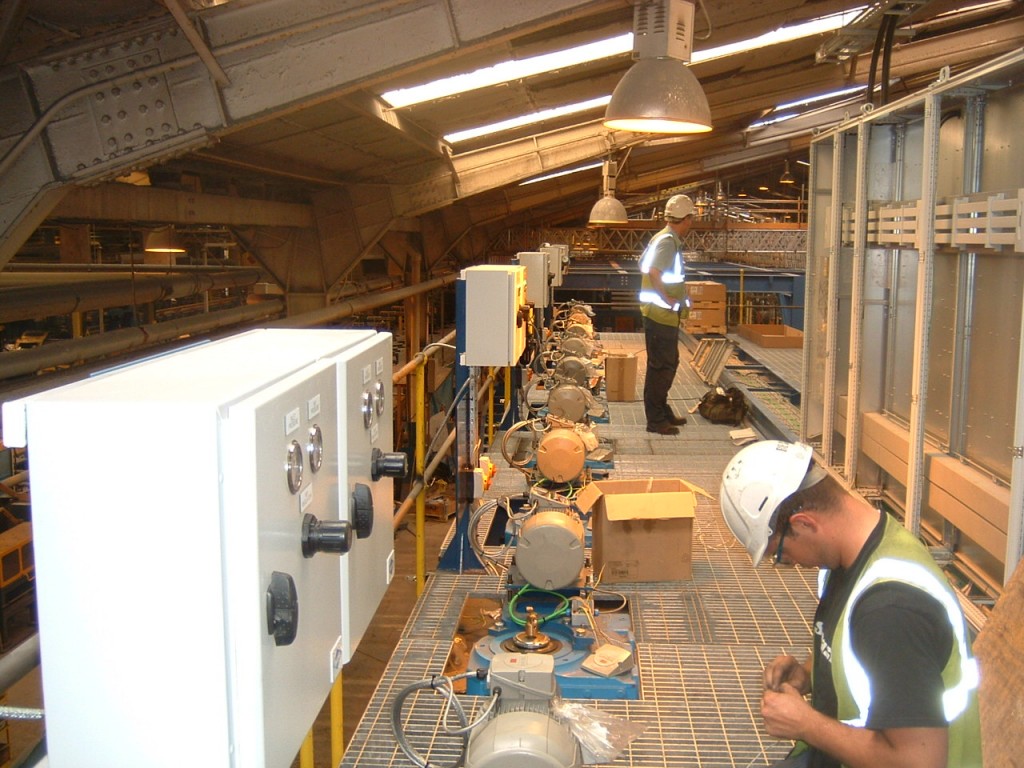 Optima's solution employed a total of 16 Leroy Somer AC motors (8 capstan motors and 8 turntable gear motors). In order to control the speed and torque of these motors accurately during the galvanising process, Emerson's "Control techniques" AC drives were used. Any variation in the speed of the wire in the galvanising tanks would have resulted in non-uniformed coating of the wire. This in turn would have resulted in unsellable product being produced.
Working closely with the production personnel, Optima supplied an ergonomically designed operator control interface using Siemens S7-300 PLC and Siemens TP177 Micro HMI.
A complex emergency stop system was also designed to provide safe machine access with minimum production disruption. Optima's final task having engineered the advanced PLC, drive and safety control system was to commission the whole project.
The control system installation and commissioning was completed in a very short time period over the Plants summer Shutdown period minimising additional production disruption, always a critical element for manufacturers.
The project realised a number of improvements for Bridon International; these included reduced product changeover times, better production performance, higher availability and increased product quality. Arron Woodiwiss explained "The upgrade extended the production line performance rates, consequently we now enjoy better competitiveness. Through improved process control we were able to expand the product range, as well. Overall, Optima delivered a control solution on time, on budget and our production performance increased as expected".