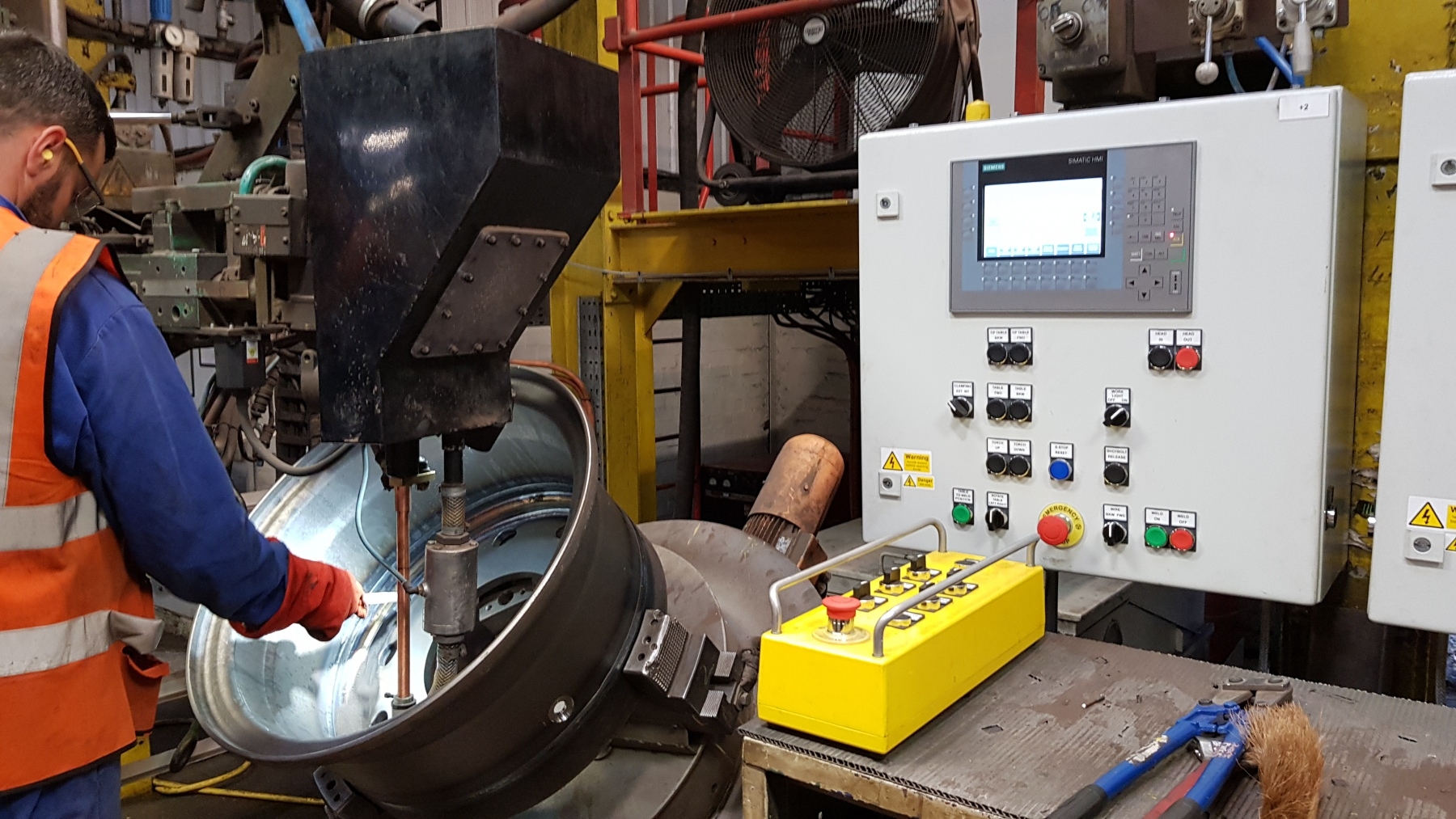 Many of our clients in the metals sector require a complete turnkey service for the projects that we engineer, a service that we are happy to provide. Where Optima do not have the resources in-house, selected sub-contract companies are employed (typical disciplines include mechanical engineering and electrical installation). Our project management skills are employed in these instances to ensure on-time, on-budget conclusions are met.
Previous projects:
Levelling line upgrade
Replacing the existing Rextroth hydraulic control equipment. New drive controllers and PLC equipment installed within the existing cabinets. New operator Fascias fitted on all the existing operator desks.
Slitting line upgrade
Replacement of the Drive control system and associated desk control stations using GE Fanuc controllers.
Foil Annealing Line Engineering
Scope of works include furnace, distribution board, loopers and web transport.
De-greasing line upgrade
Replacement of 7 DC drives, control cubicles and control desks.
Coil Line Control System
Design and supply of the process control panel suite using Siemens and Wonderware equipment.
Hot Dip Galvanizing Line upgrade
Scope of control system supply includes emergency stop system, operator controls, VTU units.
Furnace control system
Supply of emergency stop system and operators control (de-scaling capstan & turntable) using Siemens equipment.
Bottom & Top forming mill control system
Supply of HMI development tools and emergency stop system using Rockwell equipment.
Purlin line software upgrade
Replacement of existing machine control system software using Rockwell SCADA.
Forming mill line upgrade
Upgrade includes an automatic product changeover corresponding to a barcode printed on the metal substrate, a semi-automatic mode based upon a queued product programme and automated production logging incorporating a joint detection mechanism.
Slitter line main drive replacement
Scope of works includes main control cubicle build and supply of closed loop AC motors.
Aluminium Strip Line
Turnkey project for strip processing line, 14 Siemens AC Sinamics Drives, Siemens PLC, SCADA, Servo drives, PROFISafe. Totally integrated package