Variable speed drives and motors are essential components in a vast number of complex manufacturing machine applications. Virtually every industrial sector relies on them at some critical point of its manufacturing process. As the electro-mechanical medium that physically controls a process and its materials, their application requires a high level of engineering skills across a range of disciplines.
Expertise in electrical engineering and software engineering, plus a strong understanding of mechanical engineering and materials are pre-requisites when engineering these projects. Our understanding of each control system element is what sets Optima's engineers apart.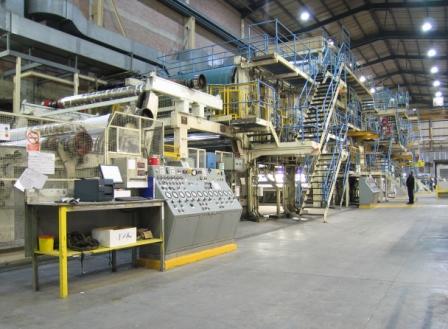 Most control companies, Optima included, comfortably deliver projects with PLCs, HMIs & SCADA. However, companies that confidently apply variable speed drives and motors in complex applications are few. Often, both customers and competitors perceive projects that include variable speed drives as high-risk. Optima provide this service on a daily basis.
An excellent example of our skills is the upgrade of a large coating line that we provided for Tullis Russell Paper Makers in Scotland. This project involved the staged upgrading of over 90 VSDs. The 1963 Walmsley coating line is a critical asset to Tullis Russell. Production demand is extremely high on the machine, meaning only multiple, short shut-down windows were available to carry out the upgrade. A project few companies could or would accept.
This type of project remains a core service for us and we are confident we can achieve excellent results for our clients and save significant sums of money when compared to the alternative strategy of buying a brand new machine.
Scope of Supply:
A comprehensive survey of the existing drive control strategy Using our in-depth knowledge of drives applications to identify areas requiring improvement or factors that are limiting machine performance.
We develop a full machine specification Here we define how the new control system is to operate and how any existing limitations will be overcome. We believe that involvement at all levels from management to operators is paramount to the success of the upgrade.
We design a fully integrated drive control system. Our system will fully satisfy all of agreed specification criteria and, more importantly, your operational requirements.
We design and schedule the upgrade to fit with your machine availability. Prime project management of this can be provided on request
We install all of the control elements using our personnel and selected, approved subcontractors. Machine downtime is a significant factor in any project. The skill of the installation team and quality of their work is critical.
We fully commission the new automation equipment and provide baseline post-commissioning performance data for the machine. The best machine ownership experience follows best design practise and high-quality commissioning. These are core deliverables with every Optima system.
Partners:

Siemens

Allen Bradley

Parker

SEW-Eurodrive

ABB

Bosch Rexroth

Previous Projects:

Bottle filling line drive system upgrade

Variable-speed drive system upgrade for the main chain of a bottle filling line. The upgrade allowed enhanced control of the tension within the chain and so reduced wear.

Coater Line Drive System Upgrade

Design and supply of variable speed drive control system for web transport and coating processes.

Rewinder control system upgrade

Replacement of existing torque controlled DC drives and P.M. motors with equivalent AC vector drives and motors including load cell tension control in closed loop format.

Corrugator drive panel refurbishment

Supply, installation and commissioning of new drive control panel and AC Vector motors. Incorporation of ABB equipment.

Paper machine drives upgrade

New drive control system design using Parker and Siemens components. Conversion of original drives to standard format. Installation and commissioning.