Optima are one of only 7 official Drives & Motion Integration partners in the UK for Siemens. Optima's expertise in high-speed, complex variable speed drive and motion applications combined with one of the largest integrated automation providers in the UK gives our customers excellent machine control combined with the worldwide backup and support of Siemens.
From low to high power ratings and medium to high-performance drives, Optima can integrate the entire low voltage range of AC asynchronous, synchronous and servo drives to meet any demanding application.
Below you will find details on the full range of Siemens drives we supply and install on our applications.
V20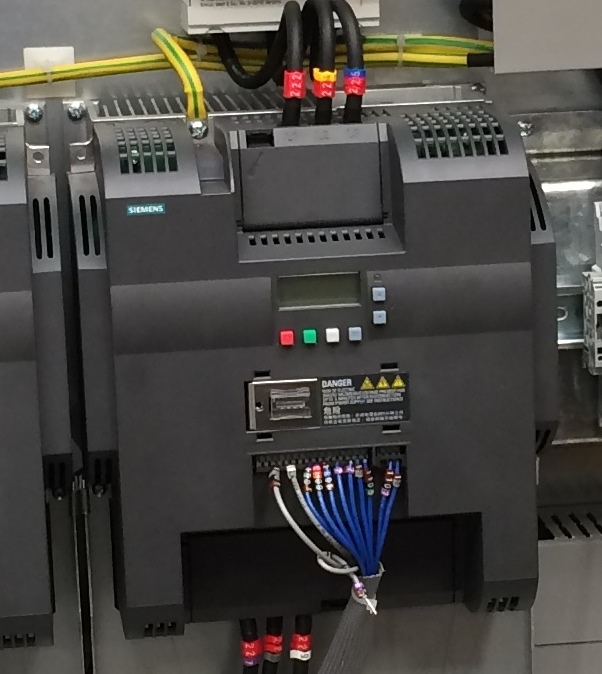 The SINAMICS V20 is a range of inverters designed for controlling the speed of three phase asynchronous motors in low-performance fan/pump applications. The drive comes with a range of macros that provide a set of parameter settings for a specific application. These can be used in simple pump or fan applications, compressors or conveyors. Other features include the ability to perform a flying start on already running motors with a heavy inertia load so that the motor runs up to the setpoint without causing damage to the equipment. The drive also features an integrated PID controller to support all kinds of simple process control tasks, e.g. controlling pressures, levels, or flow rates. We would recommend commissioning these drives with the V20 Smart Access module. This greatly simplifies setting up the drive from your smartphone. No more trawling through endless parameter lists. It's a great little piece of kit and should be in every drive commissioning engineers' toolkit. SINAMICS_V20-Smart_Access-Flyer
V90
The V90 is an excellent little servo drive. It combines a perfectly-matched motor and drive combination to meet medium-to-high demand position control tasks. It can be used in high-speed motion drives, but also due to it's competitive cost and ease of integration can be used to modernise slitting and winding machines that traditionally used permanent magnet DC Motors and simple DC Drives. When coupled with a Siemens S7-1200 PLC and HMI on PROFINET the integration options become very attractive indeed. They are one of our favourites here at Optima.