Using the latest migration strategies, upgrading a failing HMI panel can cost less than you think. Optima recently migrated a PC-based HMI system to the latest PanelView HMI.
The project involved removal of the old PC-Based system including UPS, Industrial Computer and separate touch-screen HMI.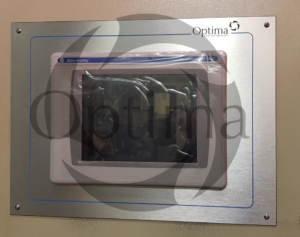 Some challenges with this project were maintaining compatibility with the legacy DF-1 serial communications. This did limit the choice of new HMI's but the new unit fitted will remain supported by Rockwell Automation for may years to come.
Plus, we fitted a shiny new bezel at the time to make it look "as-installed".