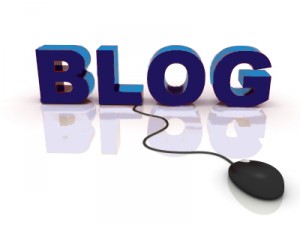 This is Optima's blogging space where we discuss news from the industrial automation sector and, of course, add our own views and knowledge. We welcome the views of all our customers and suppliers, so if you want to get involved in co-authoring a blog post, please, leave us a comment in the enquires section. We will respond within 24 hours!
April 28, 2021
Optima have been certified as an approved supplier to Schneider Electric and become part of the Avetta Consortium. Membership of Avetta is your guarantee of our quality, procedures and most important of all, safe working standards. We look forward to working closely with Schneider Electric on upcoming major projects. This enhances our product and engineering services ...
March 5, 2021
Critical process industry can't stop, so Optima have been back commissioning on-site for some time now to support our customers. For this major project, we have written the PLC and SCADA platform to control the whole process from start to finish. The application is written entirely in TIA Portal with a total of three WinCC SCADA ...
October 23, 2020
If you want to learn about Asynchronous and Synchronous AC machines, DC Motors, Generator and Motor principles it's useful to be able to carry out practical work on them. Step forward Optima who helped Blackpool & The Fylde College fulfil their requirements to have two new state-of-the art installed at their brand new training facility ...
October 20, 2020
Optima recently completed an installation for a complete upgrade of a machinery safety control system. The project required the bespoke manufacture of control backplates and the integration of multiple hardware elements including AC drives, DC Drives, Pneumatics and Hydraulics. Optima have achieved the Machinery Safety accreditation qualifications as specified by TÜV SÜD Rail GmbH. Other integrators may ...
October 20, 2020
Siemens G-Series drives have just been incorporated into a bespoke motor test rig. We've just completed another set of control panels for a large motor test rig using Siemens G-Series drives. The work was carried out at our fully-equipped panel workshop in Blackburn. We've two more to build now! https://twitter.com/optimacs/status/1321747621728473091?s=20
December 2, 2013
Earlier this year we hired our first full-time machine vision projects engineer. His proven track record in vision systems design, modification and installation gives Optima a solid competitive edge in this recently-introduced service. Below we describe 4 specific projects completed by our vision specialist and the respective improvements resulting from each project. Large Confectioner Industry: Food & ...
September 10, 2013
Earlier in 2013, Optima's managing director, Michael Hill, did a short interview for the leading Control Engineering publication. Here is a short preview of what Michael had to say regarding when the right time for an automation project is. What circumstances would suggest that a proposed automation project would be a good idea? When considered by an ...