Optima were approached by an internationally renowned packaging manufacturer, particularly specialised in cartons, labels and leaflets. The company's manufacturing facilities across the globe must deliver maximum efficiency and reliability to enable excellent customer service and innovative packaging designs.
Their Scotland-based plant was faced with obsolescence and unreliability of a Sirpak 200 tube forming and cut to length machine. The linear tube-forming line on site is used for the production of all-shape composite cans. It allows the manufacturer to produce odd-shape packaging for premium brands such as Chivas Regal and Glenfiddich. Customers in this sector demand high-quality materials and unique packaging designs. If their supplier is unable to produce these up to standard and on time, it would be losing significant amounts of revenue. This is where Optima got involved to provide a stand-alone registration system to replace the existing cut-to-length equipment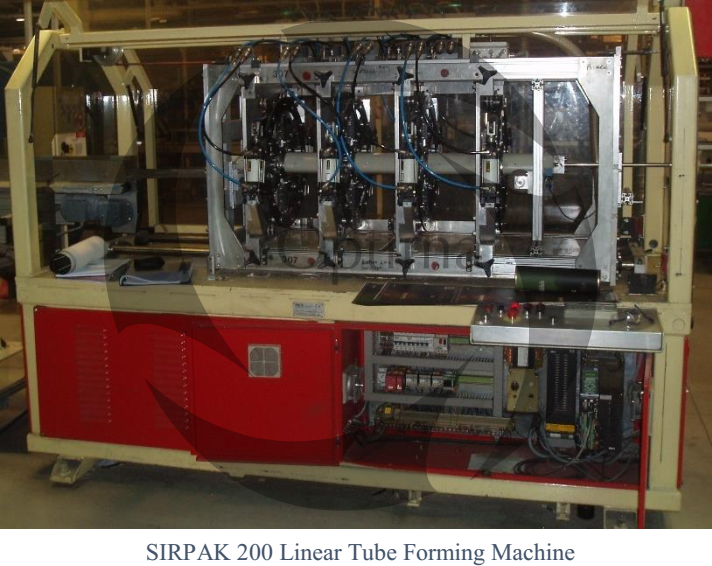 .
The new system that Optima developed incorporated a fully integrated Siemens platform with Simotion Drive equipment, Simatic PLC and a Siemens Synchronous Motor gearbox combination.
New features for the machine – a Sirpak 200 – included a recipe interface for the different packaging tube lengths produced on the machine. To minimise downtime at change-over from the old equipment to new, Optima installed a new panel, encoder and PEC next to the existing units without interfering with the existing control system. Because of this, the project commissioning was completed in 5 days without problems or delays.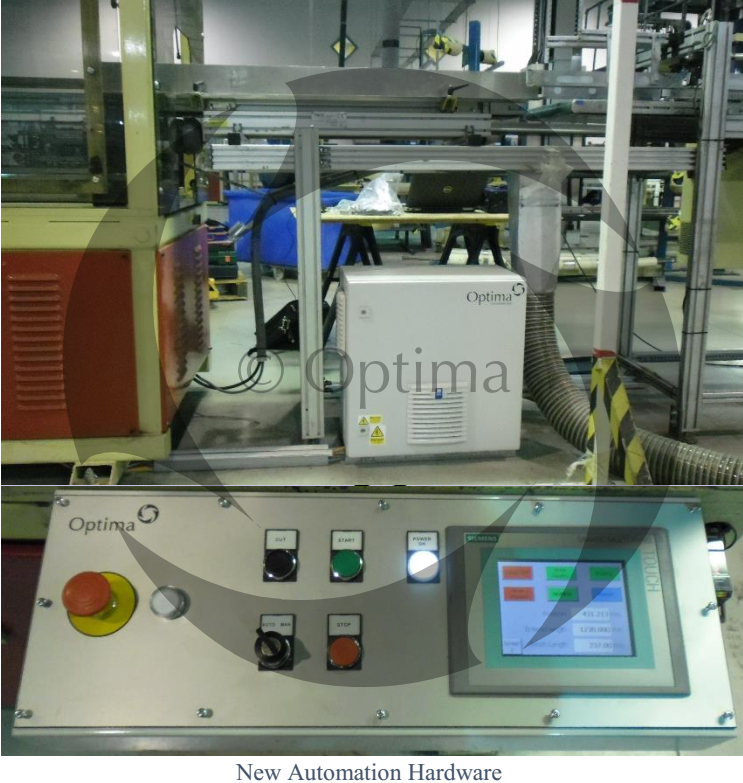 Of greatest benefit to the customer is the reduction in waste that was achieved following the upgrade. Michael Hill, Managing Director at Optima, explained the future benefits further: "The current system was sheet-fed, which means there is unprinted material (3'') between each repeat length. Following detailed consultation with the customer, Optima's control system facilitated the use of printed rolls instead of sheets, thus eliminating the requirement for unprinted sections. With 3″ saved on every 40″ of material, the new system would facilitate a 7.5% reduction in product waste. As the company produces thousands of metres of carton per week (approximately 40 metres/minute for 10 hours per day, 5 days per week equating to 120,000 metres) the savings equate to 9km of less waste every week."
Please telephone: Andy Coverdale, Mark Lane, or Michael Hill on 01254 272829 to discuss your requirements in more detail.