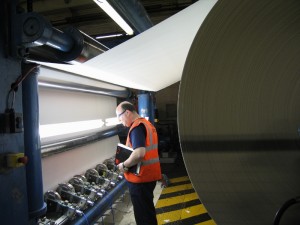 "I'm lead-engineer, this is my job, it's my responsibility".
At Optima Control Solutions Ltd. our operational approach to engineering projects is to have the lead engineer take complete responsibility for a job from survey through to commissioning. We believe this approach provides the best-engineered system for our customers. So when our commissioning engineer, or the commissioning team arrives on site – the lead project engineer will be there. It's their job, they have the intimate knowledge, they know the process and exactly what the customer wants; they will make sure the system performs – it's their responsibility.
Safety on-site is also primary responsibility for us. On all our projects we provide a risk assessment and method statements for all activities. As commissioning engineers we recognise our obligations to our clients, their contractors, our contractors and ourselves. We work safely and responsibly.
Need more information? Browse various projects here. Our industry-specific pages also provide details about the control system projects we have completed over the years.