Here at Optima we are always looking at ways at which we can better support our customers. If the problem can be identified remotely and and fixed without requiring a visit to site, then there are cost savings to be made, both in terms of engineering time saved and production downtime losses.
Of course, not every problem can be fixed remotely, but if a more detailed prognosis can be made in the first instance, then preparations for any site visit will be more focused on the problem area. Read our Remote Access Brochure for more information.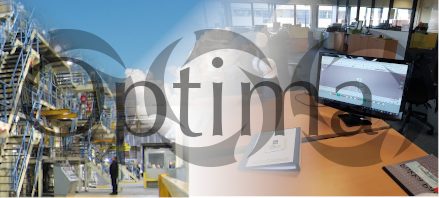 With this remote access system:
Our engineers use the same software they would use if they had travelled to the remote site. The customer does not need to purchase the specialist programming tools or laptop
The system uses the existing, broadband Internet connection on site, whether wired or wireless
If this is not available (for example at a remote operating plant or location) our 4G Mobile Data Sim configuration provides the communication link required.
Depending on network coverage, the most appropriate mobile telephone network provider can be selected. Our range of high-gain antennas ensure that a reliable data link is always available
The system can be configured to send e-mail notifications, when machine faults / alerts occur
We would be pleased to provide you with a custom quotation for your remote access requirements.