Should you really replace like-for-like following failure of an automation component? Why not consider the opportunity of upgrading to a brand new fully-supported unit? The cost difference may not be what you expect. Quite the opposite in fact. Read on for more information: 
When faced with the complete failure of a HMI TP177A, our customer wished to source an equivalent part from the original supplier.
Two problems were:
1) The obsolete screen was programmed with an obsolete package – Protool
2) The cost of the old replacement screen was more expensive than a newer and fully supported HMI.
After analysing the upgrade possibilities Optima were able to solve the two problems of replacement and obsolescence but with a further advantage to the customer.
Optima were able to convert the old HMI configuration to the new HMI equivalent and supply it to the customer for around the same price as the obsolete part.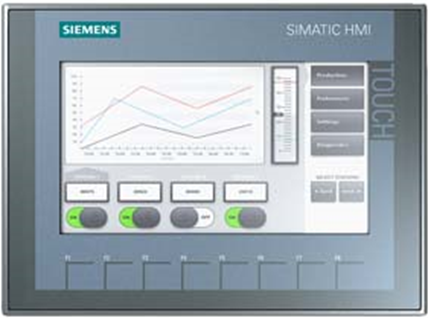 It is often the case that upgrading hardware can actually work out less in real cost terms than replacing old parts  on a like-for-like basis.
Please telephone our sales department on 01254 272829 to discuss your requirements in more detail.
All image sources © Siemens AG 2019, All rights reserved. Publication and reproduction rights are reserved by Siemens AG.