In this upgrade, carried out during a planned shutdown, an Automax controller and obsolete DC drives were removed and replaced by new AC Powerflex 753 drives and AC vector motors. The SLC500 rack was replaced by a new Control Logix rack and remote IO on Ethernet. The now redundant PanelMax HMI was replaced by a new InTouch system from Wonderware.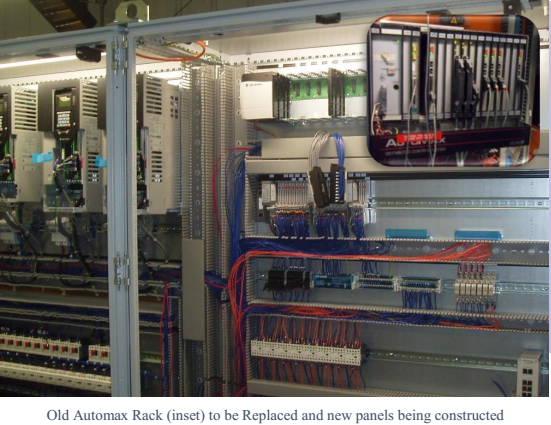 The full scope of work, carried out by our own engineers in-house included:
Hardware calculations/rating for drives

Customer project specifications

for upgrade

Project design specification

Full

Circuit diagrams

for the upgraded equipment
T

est documents

to validate the new equipment operation

Software specifications and sequence diagrams
Details of a typical metalliser drive control system are shown below. Optima know the metalliser drives process intricately. We have upgraded over 10 metalliser drive systems from various manufacturers and can offer a comprehensive upgrade to bring control of your machine drive system up to the standards of a new metalliser.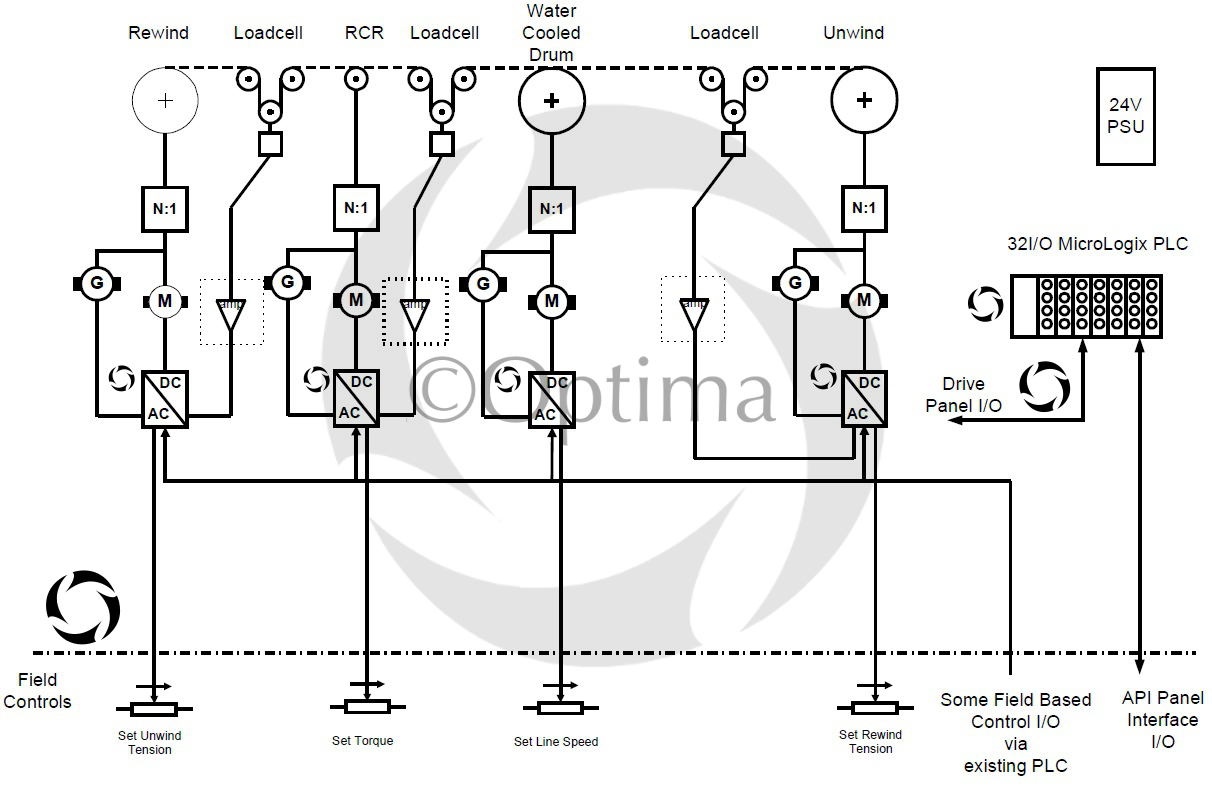 Optima will be pleased to provide a no obligation site visit to discuss how we implemented this upgrade and how we can help upgrade your machine to new supportable equipment.
Please telephone: Andy Coverdale, Mark Lane, Michael Hill on 01254 272829 to discuss your requirements in more detail. Alternatively e-mail us at  E-Mail Sales.