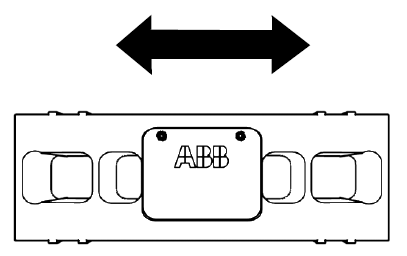 Pressductor PillowBlock load cells are ideal for the paper and converting industry. They combine high spring constant with a wide measurement range and high reliability
List Price:
£5,505.00

+VAT +Shipping
Size:
360cm x 104cm x 125cm

(LxWxH)
Description
Pressductor PillowBlock load cells PFTL 101 Horizontal force measurement,
0.5 to 20 kN
ABB PillowBlock horizontal load cells are ideal in applications characterized by low tension levels, heavy rolls and high operating speeds – a scenario often encountered in the paper industry.
Using the horizontal force component to measure web tension can be highly advantageous. The load cell can be sized to measure just the web tension,
excluding the tare weight of the roll, which on a big paper machine can be far greater than the web tension. Measuring in the horizontal place results in optimised measurement accuracy.
Features
Tension Max kN

10

kN

Tension Max N

10000

N

Tension Max lbs.

2250

lbs