Hydraulic motors have their place in industrial controls but when precise speed and torque control are required, they can be wild beasts to tame. With unreliability plaguing one paper mill, followed by complete failure of the hydraulic process control system, Optima were able to step in and provide an upgrade solution in double-quick time.
When a major paper producer was faced with increasingly temperamental performance from the existing hydraulic drive control system on their Valmet KL Winder, they turned to Optima for assistance. The system suffered from uncontrolled starting from cold until the hydraulics had reached normal temperature. However, even at normal operating temperature, there were still issues with tension control being unpredictable.
Optima were asked to suggest possible upgrade solutions for the winder. Our solution was to use a Siemens Sinamics drive system, controlled from our own custom-written winder blocks. Optima's winder blocks are PLC-based and provide all the functionality required of any winding application.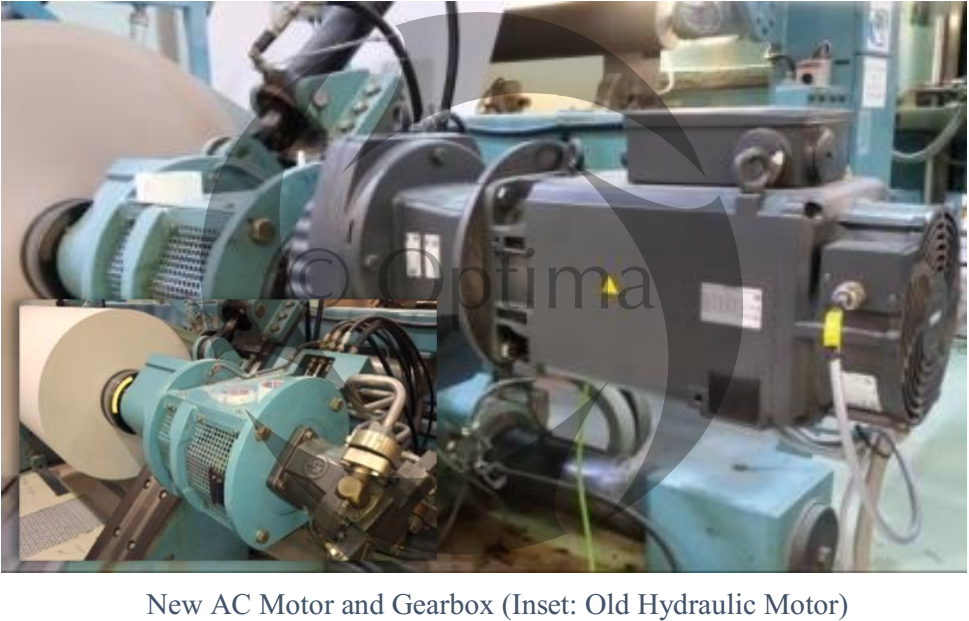 The new drive system was specifically designed to suit the exact material tensions, roll diameters and operating speeds of the winder to ensure both performance and cost needs were met. The actual products run on winders sometimes differ from the manufacturers own design.
A complete new control suite was built to house the new PLC and drive hardware. Installation was managed by Optima.
Final Commissioning was carried out by our own engineers specialising in web transport systems.
Tuning of the fully-compensated system was carried out over a series of product trials on different grades of paper. The drive control system is complex, not just for accurate tension control but also to drive either end of the paper unwind with separate AC geared motors – not an easy task to achieve. Optima's control algorithms ensure that control of the unwind reel is shared equally between each drive whilst also preventing 'slippage' of the driving mandrel within the unwind core.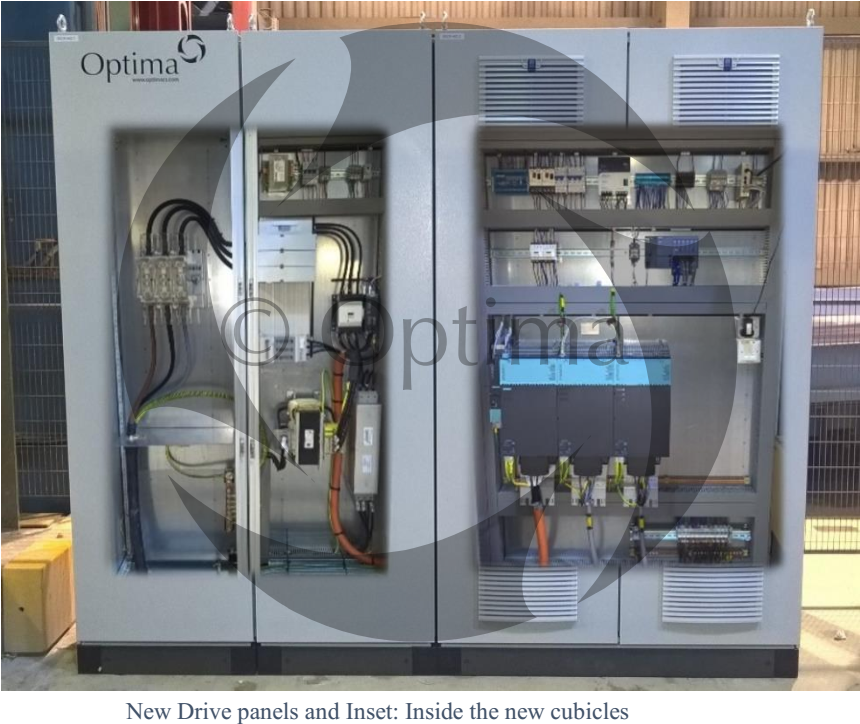 Optima will be pleased to provide a no-obligation site visit to discuss how we might improve the performance of your existing winder or for a completely new upgrade.
Please telephone: Andy Coverdale or Mark Lane on 01254 272829 to discuss your requirements in more detail.